Abi Roberts is a British stand-up comedian.
She trained at Bristol Old Vic Theatre School and gained prominence in comedy and sketch shows, including the satirical comedy Newsrevue, Eve Ensler's The Vagina Monologues and Jonathan Harvey's stage show, Taking Charlie. She has appeared as a guest comedian on BBC Radio 4s Midweek, Weekend and Outlook, as well as on comedy radio stations Fubar Radio, Moscow Comedy FM (Russia) and Wildfire Radio (US). Abi has just filmed her first comedy films for Emmy-nominated writer and director Ruth Pickett called One Under and The Honeymoon for Square Cat Films and recently completed a pilot playing a Russian woman Irina in Cameron Gordon's Bucketless. Abi is a regular on the stand-up comedy scene and has performed as herself at major venues including The Glee, The Stand, Komedia, The Frog & Bucket, Bearcat & Backyard Comedy Club. She recently became the first UK comic to perform in Russia, in Russian, completing three nights of shows to packed-out houses at Moscow Comedy Club.
Abi is also one half of character act FRANKLY ON TUESDAY, playing a BBC Radio 4 presenter GINNY FRANKLY alongside Brenda Gilhooly's character GAYLE TUESDAY (Harry Hill's TV Burp, Harry Hill's Fruit Fancies, Paul O'Grady Show, Saturday Night Live) which premiered at this year's Guernsey Comedy Festival. 
In her seven years in professional stand-up comedy, Abi has the accolade of having supported major league performers such as Michael McIntyre, Sarah Millican, Jack Whitehall and Tom Stade.
In 2016, Abi became the first professional comedian from the UK to perform comedy in Russia in Russian, beating Eddie Izzard to the accolade!
Abi was a Finalist and Runner-Up in the London Comedy Store Costa Light Comedy Competition in 2012, a Finalist and Runner-Up in the 2012 Harrogate Theatre's Comedian of the Year and took the Audience Award at the same festival.
Very funny, rapid-fire, infectious humour…unstoppable and triumphant  takes down target after target
New Statesman
Roberts biting commentary is so subtly embedded and demonstrates how comedy can be used to great effect. I heartily recommend seeing Roberts intelligent, self-effacing and deeply personal comedy: absolutely not to be missed.
Edinburgh Fringe Review Magazine
..an incredible stand-up ..unstoppable charisma, dominating the stage all through the hour…a true talent and a one-of-a-kind stand-up
Edinburgh Festivals Magazine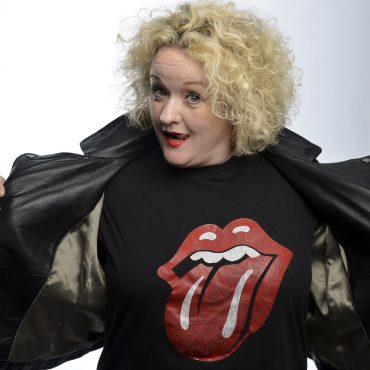 Ground-breaking comedy…an absolute our de force
The Independent
Raucous and just incredibly funny
Daily Telegraph
Brilliant, funny and charming. True comedy genius..one of  Top Ten New Stand-ups to see in 2016
GQ Magazine
Roberts has huge stage presence, commanding the room from the moment she steps on stage…master impersonator and a gifted comedy performer and a fantastic storyteller who has led a fascinating life..she stands way out from the herd.
Edinburgh's Three Weeks
Roberts is packing them in (at the Voodoo Rooms)…she is truly and hysterically funny and has definitely got the comedy moves. She does it all with genuine charm and character, with big laughs. She has an imposing range of talents and her impressions are, well, impressive. She really is more than just a stand-up
UK Comedy website Chortle